Mother of the bride outifts for 2020, the biggest trends to look for and hottest sell-out styles
Choosing the iconic mother of the bride outfit is something that every woman wants to get right! Your son or daughter's wedding day is one of the most important lifetime occasions, all your friends and family are invited, and the photograph album will be brought out for years to come. There is a lot of pressure to find exactly the right outfit, which is both timeless and spectacular.
At Helen Sykes we view over 70 occasionwear collections and travel to Madrid, Milan and Paris to discover the top occasionwear trends for the following season. Mother of the bride/grooms have never been younger, and styles for the mother of the bride/groom are more modern and sexy than ever before. Lots of exciting new looks are emerging, although some of last years key looks are here to stay.
1950s inspired skirt shapes: fuller skirts are still very en-vogue, with necklines varying from fun bardot styles or dresses with elegant sleeves, to more formal styles with a neat fitted jacket or matching coat for the wedding ceremony. Don't worry if the fuller skirt styles don't suit you, the look is not for everyone, so the straight skirt dress is still present every designer collection.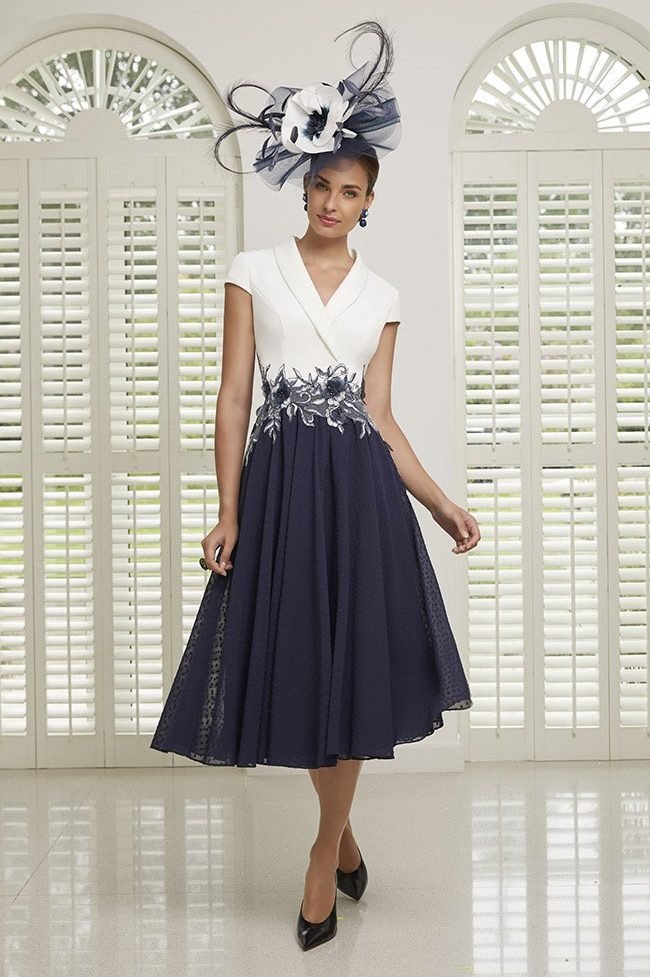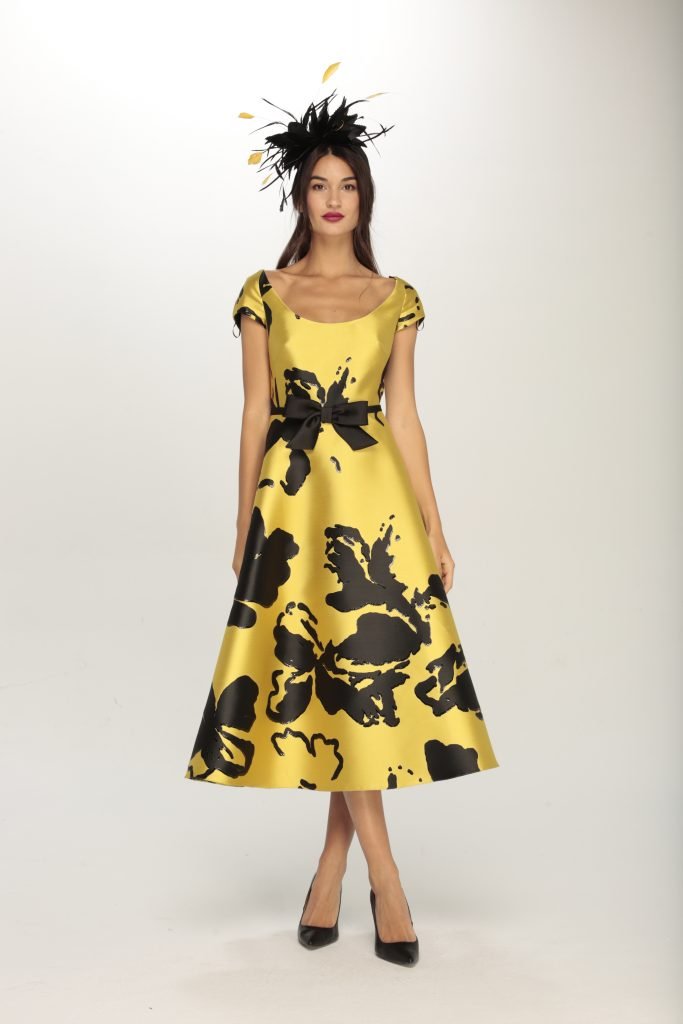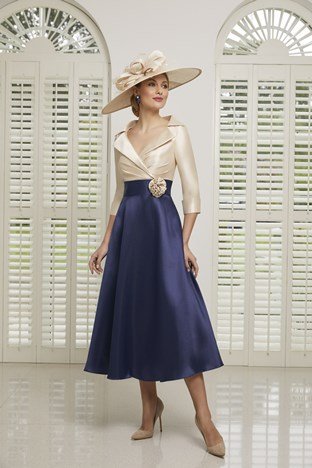 2. Brighter colour palettes: neutral tones are still strong, mainly because they blend with any wedding colour scheme, and are timelessly elegant on the photographs. Palettes of almond, taupe, platinum and blush will always look elegant and classy, however this year saw vibrant colours making an entrance on many of the occasionwear catwalks. Cobalt blue, which was recently announced as the panetone colour of the year for 2020, will be everywhere this year, and fuchsia, yellow and coral are making a come-back for more adventurous mothers. This is not a trend for everyone, but remember you can always add accessories in a bold colour to a neutral outfit, for a more subtle take on the trend.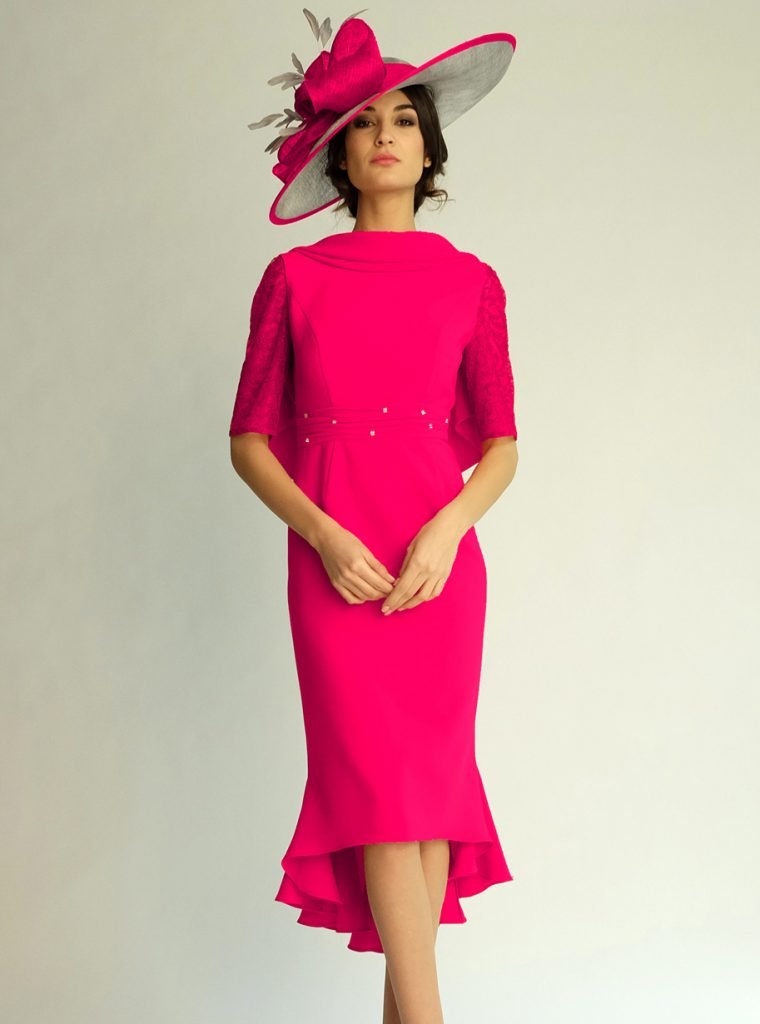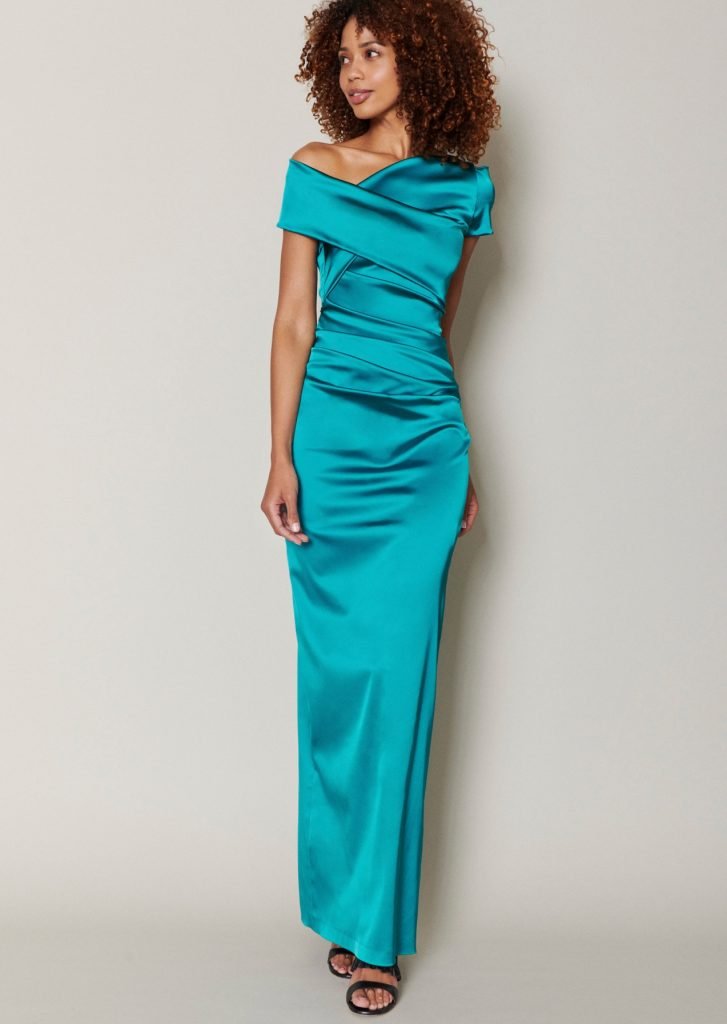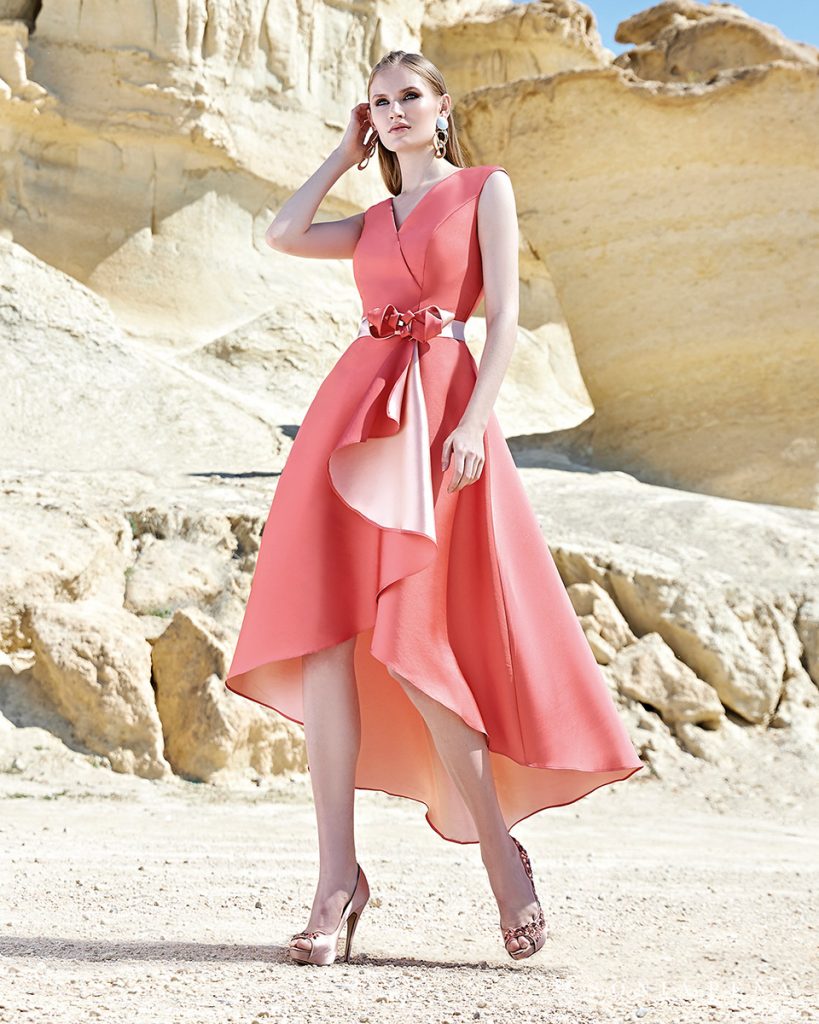 3. Coats and jackets: dress and coat combinations are still a key look, with tailored shift dresses and neat fitted coats being present in all the collections. For high summer weddings coats are lightweight, made from chiffon or organza in soft pastel colour tones. A dress and jacket outfit is still the strongest look for a formal wedding in church. This is also the best choice for a sophisticated woman who feels more special and complete with a matching jacket, which can then be removed to reveal the perfect dress to wear to party the night away. Jackets are now simple in design, with an edge to edge fasten, cinched in waist and no collar, a style which works beautifully with both the fuller skirt or straight shift dress, and flatters any figure.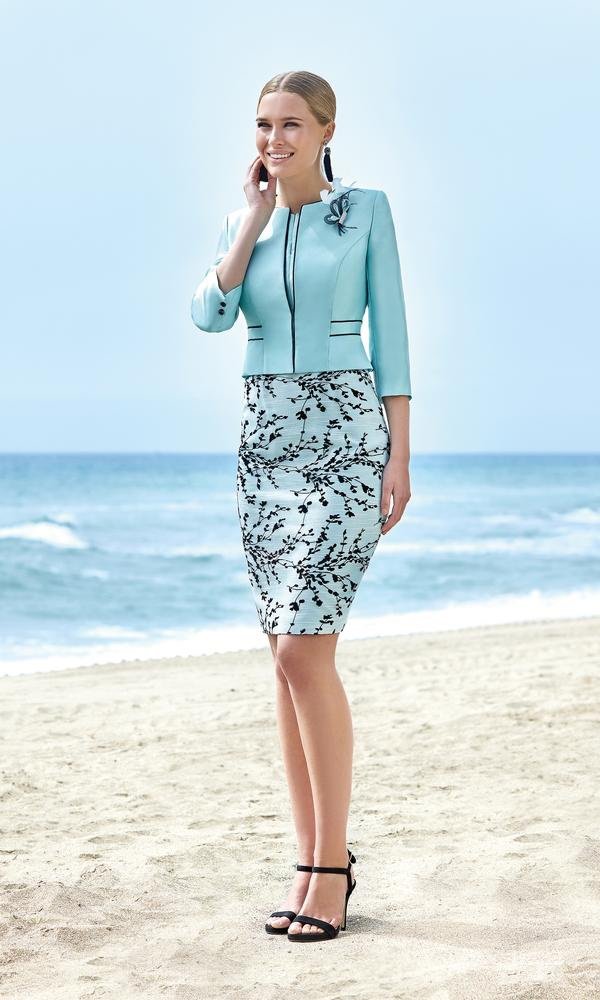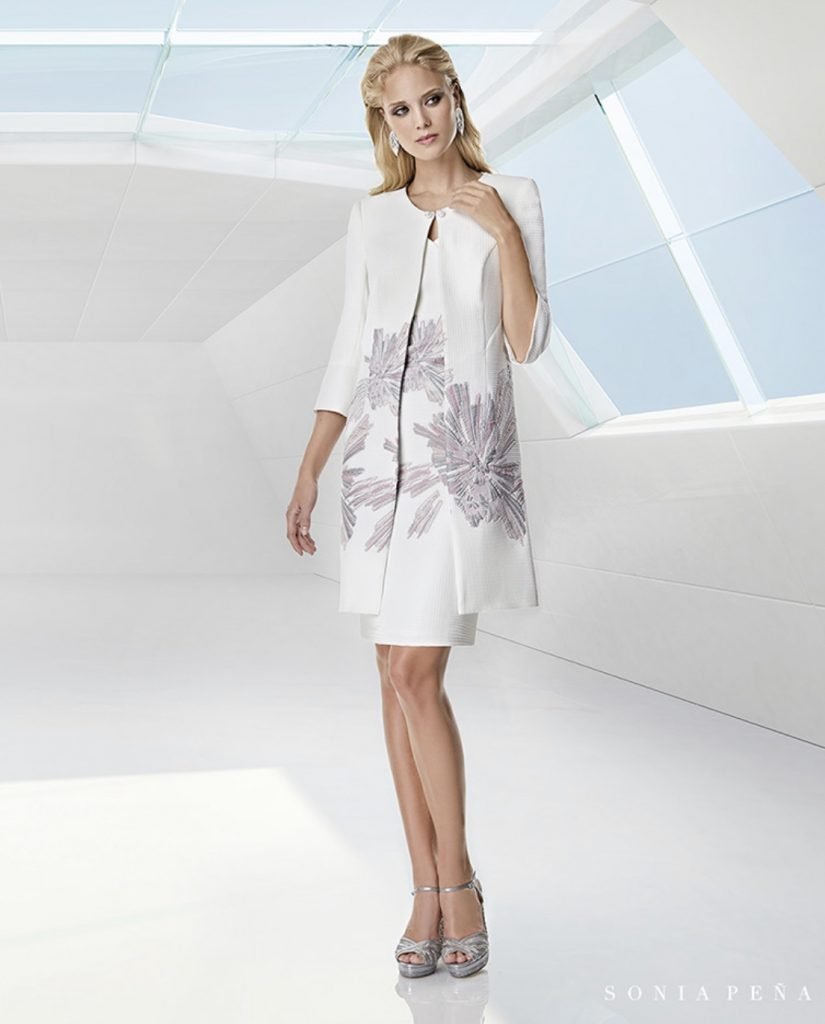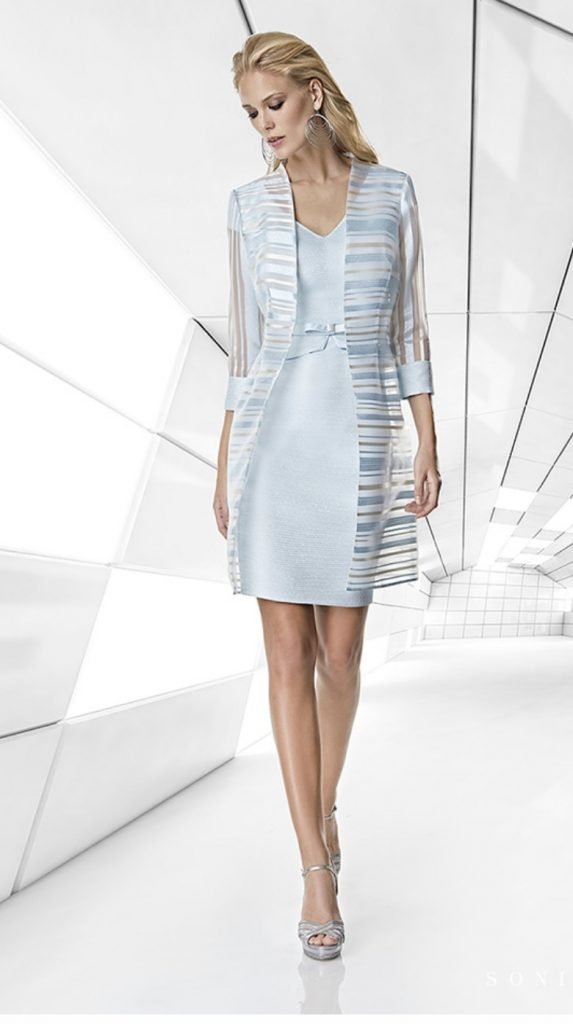 4. Softer silhouettes: with more and more weddings now planned in exotic destinations, from sandy beaches under the hot sun to a white-washed chapel in Santorini, mother of the bride outfits have to be cool and comfortable as well as stunning. Floaty maxi dresses in chiffon prints or romantic lace are a top trend for 2020.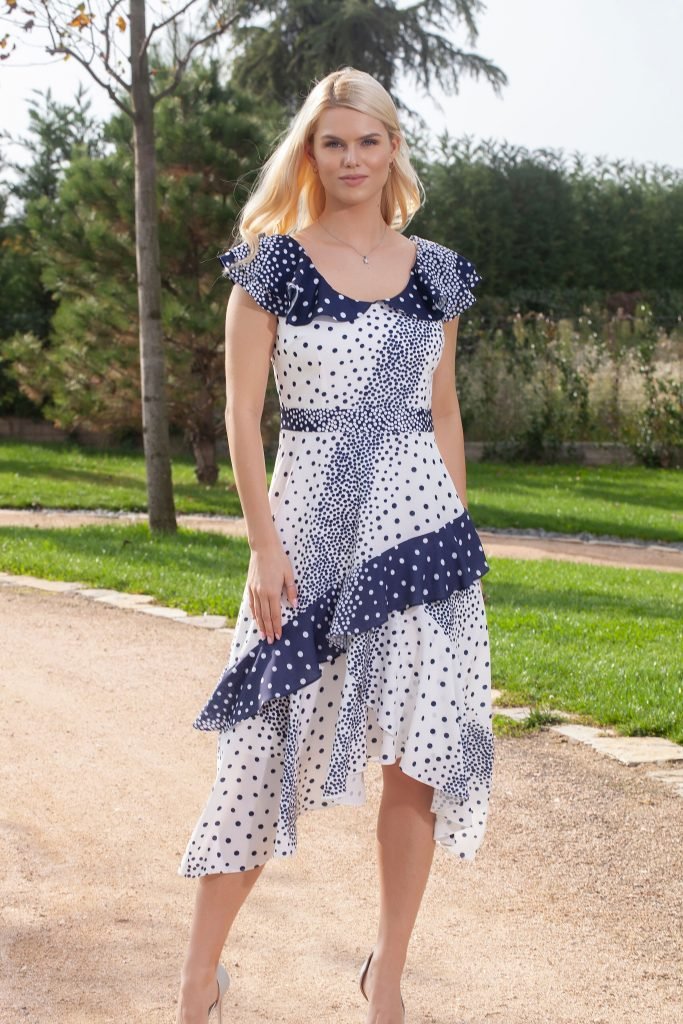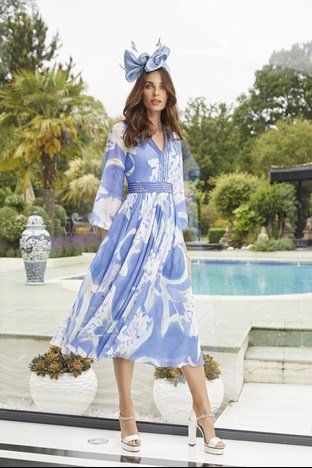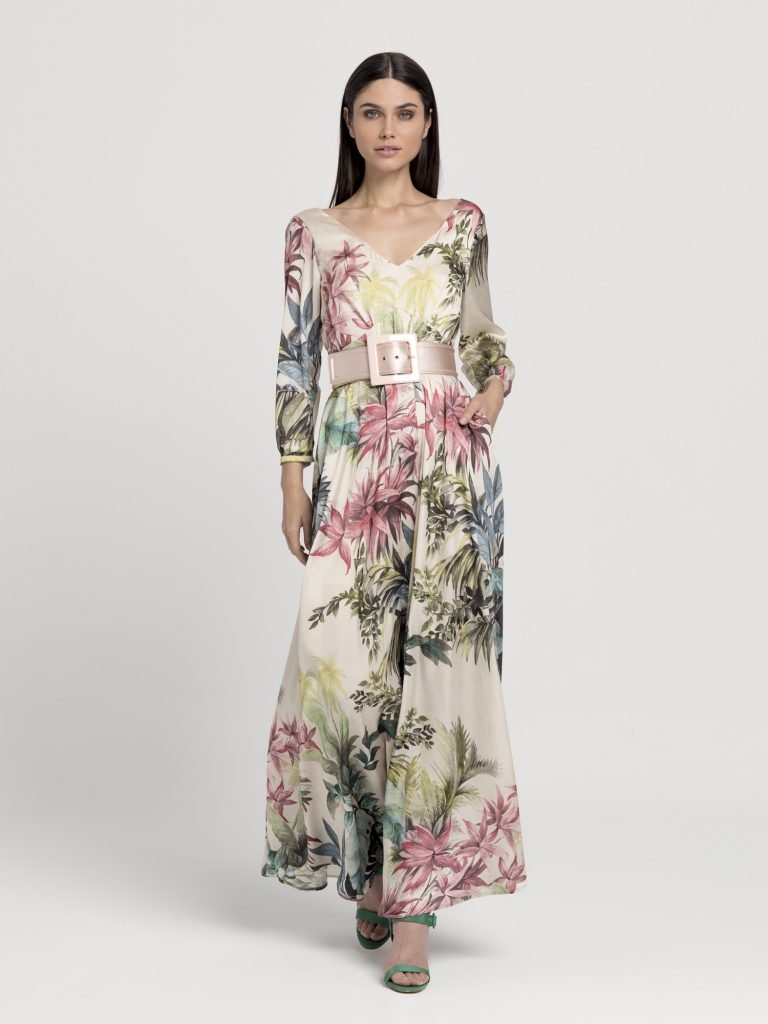 5. Off-the-shoulder necklines: whether a bardot style neckline, or completely off-the-shoulder, this look is incredibly flattering as it balances the hip, shows off the waist, and hides the upper arm with a touch of feminine sexiness.